BECOMING A MEMBER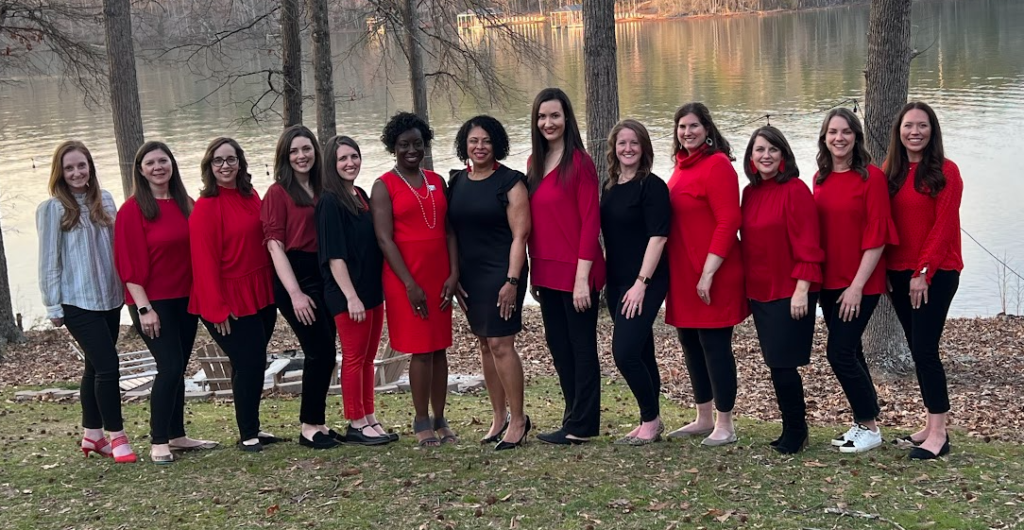 The Junior League of Greenville is an organization of women committed to advancing women's leadership for meaningful community impact through volunteer action, collaboration, and training.
We are the JLG.
The Junior League of Greenville, Inc. engages in initiatives that help women in our community overcome barriers, focusing on Human Trafficking and Economic Mobility.
ELIGIBILTY
In order to be considered for membership, applicants must meet the following criteria:
Must be at least 21 years old by May 31st of the year in which Provisional Membership would begin.
Be a current resident of the Greater Greenville Metropolitan Area.
Demonstrate an interest in voluntarism and a commitment to community service.
Show an interest in developing her potential in voluntary community participation.
APPLICATION
Women interested in membership should submit an application.
The application process for the 2023-2024 Provisional Class (beginning on July 1, 2023) will open in January.
STEP 1  
Create a Profile
Start the application process by creating a New Member Profile. Once your profile is created you will be included in all communications and can begin the application process.
STEP 2
Attend a New Member Information Session
Attend a New Member Information Session to learn about the JLG's history, mission, and impact on Greenville County and how to become a Member! After you attend, you will receive a link to the Provisional Application. See list of upcoming event!
STEP 3
Pay $25 Application Fee
A $25 non-refundable application fee is required before you can access the Membership Application.  This will be credited toward your Provisional Dues when you complete the application process.
STEP 4
Submit Membership Application
Complete your application for Provisional Membership.  This includes submission of the Provisional Contract, $125 payment for Provisional dues, and registration for JLG 101.  Applications must be submitted by May 31st to be considered for the 2023-2024 year.
STEP 5
Membership Notification
All applications are reviewed and applicants will be notified of their status on a rolling basis.