Empowered Women of Greenville 2023 Speakers
Keynote Speakers

Jennifer Jones
Opening Keynote Speaker
Jennifer Jones is an award-winning educator, entrepreneur, and young professional dedicated to leaving an indelible mark on the globe. She is a graduate of Columbia College and the founder of nonprofit organization, Beauty Marks for Girls, which is geared towards empowering the lives of girls whose mothers are incarcerated. Within the framework of the program, Jennifer aims to instill in participants the values of self-belief, confidence, and resilience.
Jennifer, a pioneer who went through the challenges of healing while her own mother was incarcerated, is committed to assisting other girls in achieving success. Before launching the program in 2019, Jennifer traveled back to her hometown in Greenwood, SC to volunteer at Leath Correctional Institution. She admits teaching women empowerment in the institution changed her life. Jennifer notes that her first class was intimidating, but powerful. "I didn't just find my voice teaching in women's prisons, I found my calling."
Since Beauty Marks for Girls was founded, the lives of countless underrepresented girls have been changed for the better and they have overcome significant social and emotional challenges. Beauty Marks for Girls has helped girls with incarcerated mothers get back on track, graduate from high school, and enter college on partial or full-ride scholarships.
The organization has been recognized in the Greenville News and on multiple TV broadcasts. The group has also won the iChange Nations International Award, the George H.W. Bush Points of Light Award, and Ms. South Award from The Ms. Foundation for Women in Brooklyn, New York.
Jennifer is constantly considering novel approaches to further the organization's mission. Her objective is to establish an organization that will enable every girl impacted by parental incarceration to realize her full potential and end intergenerational incarceration. Jennifer believes that every scar has a story to tell and helps women transform their pain into their power.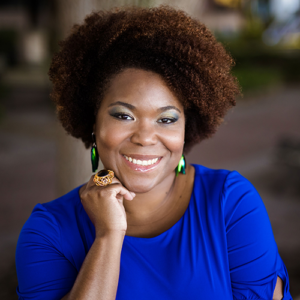 Meliah Bowers Jefferson
Closing Keynote Speaker
Meliah Bowers Jefferson is a non-profit executive, award-winning attorney, and motivational speaker whose story has been featured in Women's Day, Ebony, and USA Today. She learned to use her experiences with tragedy as the very foundation on which she has built a life – and legacy – of purpose. Meliah is quickly establishing herself as an authority on resilience while simultaneously using the power of her own story as a platform for empowering people to build the lives they want for themselves regardless of the cards they were dealt.
Meliah graduated from the University of South Carolina Darla Moore School of Business in 2002 and the School of Law in 2005. After graduation, she landed an esteemed clerkship with South Carolina Supreme Court Chief Justice, Jean H. Toal (retired). It was during this clerkship that Meliah's passion for influencing the next generation of leaders was born. She then joined the Wyche, P.A. in Greenville, SC, focusing on complex civil litigation at the trial and appellate level, until she left in 2010 to serve as Judge Michelle Childs' lead clerk when she was first confirmed as a federal judge. Meliah returned to Wyche in 2013, where she became a partner and served on the firm's executive leadership team. Today, Meliah is the Executive Director of the Jolley Foundation, a multimillion-dollar philanthropic organization, working with community organizations, corporations, governmental entities, and individual stakeholders to address systemic poverty and discrimination in Greenville, South Carolina and beyond.
While grateful for her successes and learning from her setbacks, Meliah's journey has never been about accolades or making money. Instead, it is about creating a life that honors her passions while helping people (and organizations) redefine resilience and move through trials to triumph. After suffering a heart attack at 33, she became a national spokesperson for the American Heart Association's Go Red for Women campaign. Since then, she has been on a mission to teach others by example that we can ALL thrive in the face of adversity.
As a keynote speaker, Meliah consistently delivers moving and inspirational talks that empower attendees to reevaluate their priorities, to eliminate anything that no longer serves them, and to shift their mindsets to ones of confidence and resilience. Whether speaking to individuals about the importance of not just overcoming, but thriving, in the wake of obstacles, or to corporations about building resilient leaders and teams within their organizations, Meliah is living proof that we don't have to simply play the cards we were dealt. We have the power to use them to win the game.
Health & Wellness Breakout Session Speakers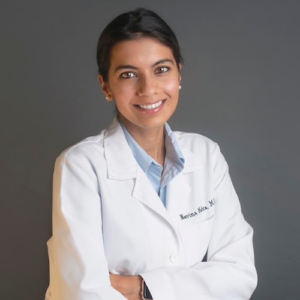 Navina Mehta, MD
Sleeping for Success
Navina and her family made the Upstate their home after relocating from her hometown in West Tennessee a few years ago. She and her husband met their first week of medical school and are the proud parents of 2 young children who are the center of their lives. After graduating medical school, she completed a 3 year residency in Internal Medicine followed by a 1 year fellowship in Sleep Medicine. She is board certified in both specialities. 
She opened the Greenville Sleep Clinic in April 2020 to focus 100% of her time on Sleep Medicine. She is very passionate about educating the community on the importance of quality, restorative sleep and its impact on brain and heart health. Her areas of interest include snoring, insomnia in women, and sleep apnea. She is involved with community outreach and is an active member of the Junior League of Greenville. When she is not in the clinic, you can find her out on the trails with her family.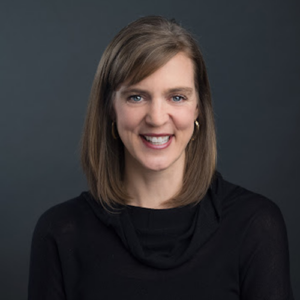 Meghan Slining, PhD, MPH
Mindfulness for Stress Management & Well-Being
Meghan is an Associate Professor of Health Sciences at Furman University. Trained as an epidemiologist, she has found her vocational home in the liberal arts where she balances rigorous intellectual development with the intentional cultivation of the heart. Meghan's own mindfulness practice began over 25 years ago. 
Since moving to Greenville, SC in 2013 Meghan has been teaching and sharing her love of mindfulness in university, corporate and correctional settings. She completed her MBSR teacher training with The Mindfulness Center at Brown University and The Center for Mindfulness at UMASS. She is also a certified Koru Mindfulness teacher and has taught over 25 sections of the Koru curriculum at Furman University and Perry Correctional Institution. Mindful movement is important to Meghan; she completed her 200-hour yoga teacher training at Greenville Yoga in 2015. 
Meghan has a commitment to offering Trauma-Sensitive Mindfulness and has studied intensively with David Treleaven. Meghan earned her BA in Multicultural Health Advocacy from Fairhaven College, her MS in Food Policy and her MPH in Epidemiology from Tufts, and her PhD in Nutritional Epidemiology from the University of North Carolina at Chapel Hill.

Brittany Jones, MS, RD, LD
Meal Planning & Movement on a Budget
Brittany is a Registered Dietitian with over a decade of experience and the owner of Brittany Jones Nutrition Group here in Greenville, SC. She received her Bachelor's Degree in Nutrition Science and Dietetics from Syracuse University, attended the Medical University of South Carolina to obtain her RD credential, and has her Masters in Health Communications from Boston University. Brittany loves what she does and on any given day you can find her writing recipes, counseling clients, managing her team, and/or making Instagram reels videos. In her spare time you can find her volunteering with the Junior League of Greenville and hanging out with her family.
Financial Literacy Breakout Session Speakers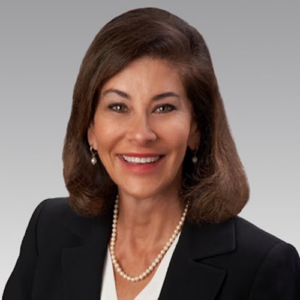 Roslyn Gilstrap
The Path to Financial Wellness
Roslyn is a 40-year banking executive with experience in super regional banks (Wachovia, Wells Fargo, TD, and Regions Bank) and now a forward-looking federal credit union (Truliant). Roslyn has led grassroots initiatives to drive change in organizations with a focus on diversity, equity, and inclusion, change leadership, organizational restructuring, and mergers & acquisitions. Roslyn Currently serves as a commercial real estate lender for Truliant Federal Credit Union. Roslyn accepted the role at Truliant to align her passion for the underserved community with financing projects supporting economic development and job creation in the Upstate.
While Roslyn's banking career has encompassed commercial lending, private wealth, small business and credit risk management, her passion has always been people. Having shattered the glass ceiling in the male dominated banking world, Roslyn made a commitment to reach back and assist other women and underserved demographics in the organization and the community by being an ally and advocate. Roslyn has been a coach and a mentor for three decades. Roslyn is a Certified Coach and experienced Gallup Strength Coach who focuses on helping women find and develop their strengths and skillset in the areas of business and personal finance, business acumen and organizational development.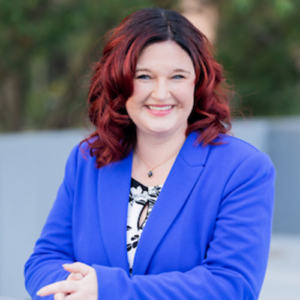 Kristin Hunteman
Building Credit
Kristin has over 15 years in the real estate industry as a real estate agent, broker, short sale negotiator, escrow officer and mortgage loan originator. In 2004, after the birth of her youngest daughter, Kristin and her husband faced foreclosure after their baby dealt with multiple health concerns, and the first short sale she negotiated was her own as a homeowner. In 2008, her family faced another health crisis with their oldest daughter that lasted over three years. In 2014, she and her husband made the decision to work on their credit and they began teaching Dave Ramsey's Financial Peace University. Drawing from some of the principles of FPU, Kristin and Chris turned their finances around. 
Although Kristin is no longer actively working in real estate and finance, she still privately counsels individuals and couples in ways to improve their credit, one step at a time. Kristin is now working as the Director of Operations and Marketing for Henderson Oil Company in Hendersonville, NC.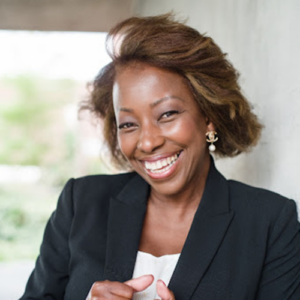 Sara Carter
Review, Reflect, & Set Financially Empowered Moves for 2023!
Sara meets no strangers; likely the first thing you notice when meeting her is her contagious smile. She strongly believes there's a business in every woman and is pleased to be a part of CommunityWorks Women's Business Center team (CWWBC) since September 2020. She's thrilled to serve in her new role as the Coordinator of Community Works Women's Business Center helping to build opportunities for women entrepreneurs. The CWWBC serves women throughout South Carolina by empowering entrepreneurs through advocacy, outreach, education, and entrepreneurial support. 
She has seven years' experience in nonprofits, having worked for the Greenville County Human Relations Commission as a Financial Empowerment Counselor empowering Greenville residents with financial solutions to include financial literacy training, housing counseling, and personal and business financial coaching. Born and raised in the region of Central America/Panama, her native languages are English and Spanish. With her father's Army background, she moved to the US in 1986, and since then her heart is split between Central America, where her family still lives, Tampa, FL, and now beautiful Greenville, SC.
Sara and her husband John live in Simpsonville, SC with their young adult children and are helping to raise their 5-year-old grandchildren. You can find Sara participating in some form of continued personal training and development, volunteering with the youth bike club, jogging, inspiring people to pursue their dreams, or snuggled up with an inspirational educational book when not working.
Career & Job Search Breakout Session Speakers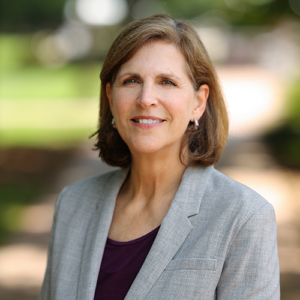 Diane Iseminger
Finding the One: Resume Tips & Job Search Strategies for Empowered Women
Diane recently retired from Furman University where she served as Internship Program Director for the school's Center for Engaged Learning. She spent the majority of her career working in recruitment, selection, training and development in both public and private industry, including insurance, banking, healthcare and higher education.
Prior to joining Furman, Diane was chief of staff to the dean of Indiana University School of Medicine and worked in human resources for Indiana University Health as a professional recruiter, project coordinator, and director of leadership development. Her responsibilities included building a pipeline of early talent to fill a broad spectrum of opportunities for an 18-hospital statewide system. Her passion is working with professionals of all ages to assist them with exploring their options and realizing their potential through new challenges that invite them to learn and grow. 
Diane holds a bachelor's degree in history from Indiana University and a master's degree in adult education from Ball State University. She lives in Travelers Rest with her husband, Tod, and their dog, Kirby.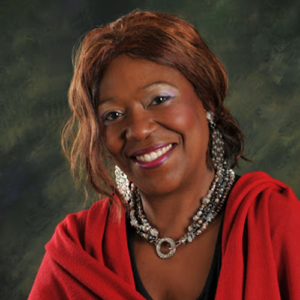 Angela Gaines
Get Fired Up with Confidence & Passion
Angela is founder of Imani Images, which is an empowerment series and workshop ministry that she does to lift women up in their everyday lives. She lives in Greenville, SC with her high school sweetheart of 30 years and has a son in the NC area. She received her Bachelor of Science Degree in Psychology from Lander University and is a graduate of Phyllis Wheatley Leadership Greenville Program. 
She is now in the process of pursuing a certification in life coaching that specializes in women's issues. She is a licensed social worker and licensed certified addictions Counselor II. She is a certified image consultant/coach and presently in management with Mary Kay Cosmetics, earning her first free Mary Kay car in 2017. She is the coordinator and creator of a women's group at Bethlehem Baptist Church called "B.A.S.E" (Building All Sisters Everyday), she is a praise team worship leader, a Sunday school teacher for the Teens class and she is a leader in the Greeter's Ministry.
Angela has been working with women and families for over 28 years and has assisted others in loving themselves spiritually, physically, and mentally. She is widely respected for her broad range of workshops on image and empowerment. She has worked with many businesses, organizations and churches. She teaches others the steps to a new beginning and has served on many boards in the area such as the Witness Prevention Committee for Breast Cancer Awareness and Pink Ghost Health and Breast Cancer Program. Currently, she is the chairperson for a minority diversity council for the Blood Connection.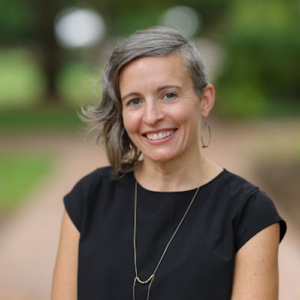 Janna Pennington
Start with What's Strong: Identifying & Developing Your Assets
Janna is a personal and professional development consultant based in Greenville, SC. She uses an asset-based approach to help people reach their potential and better understand themselves and others. Her recent clients include Service Year Alliance, Ironwood Insurance Services, and Huron Consulting Group, as well as multiple AmeriCorps programs and state service commissions. Janna holds a master's degree in professional counseling and has completed training on various personality instruments, including the Enneagram, CliftonStrengths, and the Myers-Briggs Type Indicator. Prior to consulting, Janna spent 16 years working in higher education and she continues to teach courses in communication studies at Furman University. For more information, visit www.jannapennington.com.
Building Community Breakout Session Speakers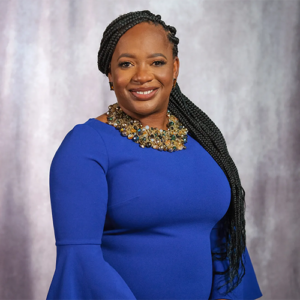 Bajeyah Eaddy
Breaking the Narrative: Life After Hurt
Bajeyah believes that one of life's greatest tests is how you survive death and come back from the grave to fight! Years after studying at Barber Scotia College in Concord, NC and surviving a brutal domestic violence relationship that almost claimed her life, fighting back and being a voice is all she knows. 
She has always been an advocate for change in her community, from being the first African American to lead the hiring and recruiting process at Victoria's Secret stores locally in her role as ops and staffing to becoming a state coalitions director and serving in various leadership roles for the Biden-Harris Presidential administration. Through advocacy work, Bajeyah has facilitated Domestic Violence training classes for S.H.A.R.E. Family Advocates and mentored the Girls of Smith House through Pendleton Place Greenville and the youth of Urban League of the Upstate. Bajeyah has also served her community through serving on local boards and committees and hosting the state's largest Thanksgiving Day outreach event entitled #ProjectFeed5000, serving over 172,000 individuals to date and spanning the entire upstate of SC. Bajeyah currently serves as a Presidential Appointee in the Small Business Administration.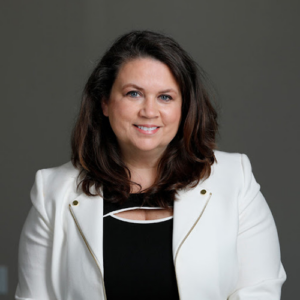 Mary Sturgill
Find Your Voice in the Crowd
Mary is a former news anchor and reporter who spent more than 15 years giving people the information of the day. She has lived all over the country telling people's stories in Arizona, Idaho and Texas before moving back to the East Coast. Most recently, Mary helped tell the stories of the Mother Emanuel Church shooting in Charleston, the flood of the century in 2015, the removal of the confederate flag from the Statehouse and the Charlotte Riots in 2016. She has hosted a talk show and told important stories that have affected change. Her investigation into human trafficking in Southeast Texas and her talk show focusing on the topic won her an EMMA and prompted the District Attorney to start a Human Trafficking Task Force to fight the problem. In addition to numerous regional awards for sports stories, feature stories, investigations, and environmental stories, Mary has also won two national awards from the Society of Professional Journalists. 
In 2017 Mary retired and created her company, SheShed Productions. Through SheShed, Mary has produced training videos, documentaries and created workshops to help companies tell their stories. She was also a producer for the Emmy Award winning PBS show, "Expeditions with Patrick McMillan". Traveling around the East Coast, Mary has given motivational speeches and keynote addresses for numerous organizations including school districts, educational conferences, empowerment conferences and more. You can find her TedX talk about overcoming trauma by searching for Kindness in the Midst of Chaos. She is the host of the Class E Podcast, a podcast that talks to Entrepreneurs in hopes of inspiring others to dream big in business. You can listen to the current season wherever you get your podcast or watch them on the Class E Podcast YouTube Channel.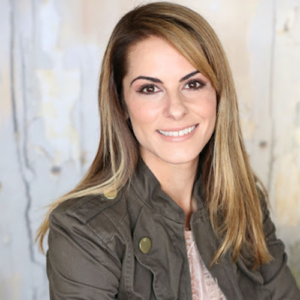 Karin Freeland
Creating Unshakeable Confidence: How to Overcome Negative Self-Talk & Achieve Your Goals
Karin is a motivational speaker and Certified Life Reinvention Coach. She empowers women to find their purpose, own their power and build a pathway to freedom. Through her signature EDIT Your Life™ program, she offers one-on-one coaching, giving women all the tools and techniques needed to conquer fears and live their dream life.
Karin is also an award-winning author. Her first book, The Ins and Outs of My Vagina: A Penetrating Memoir, recounts the mishaps and misadventures she's had over the past 40 years with a special partner in crime, her vagina. Her second book is expected out this summer.
Karin Freeland is married with two kids and resides in South Carolina with their dog, Kobe.