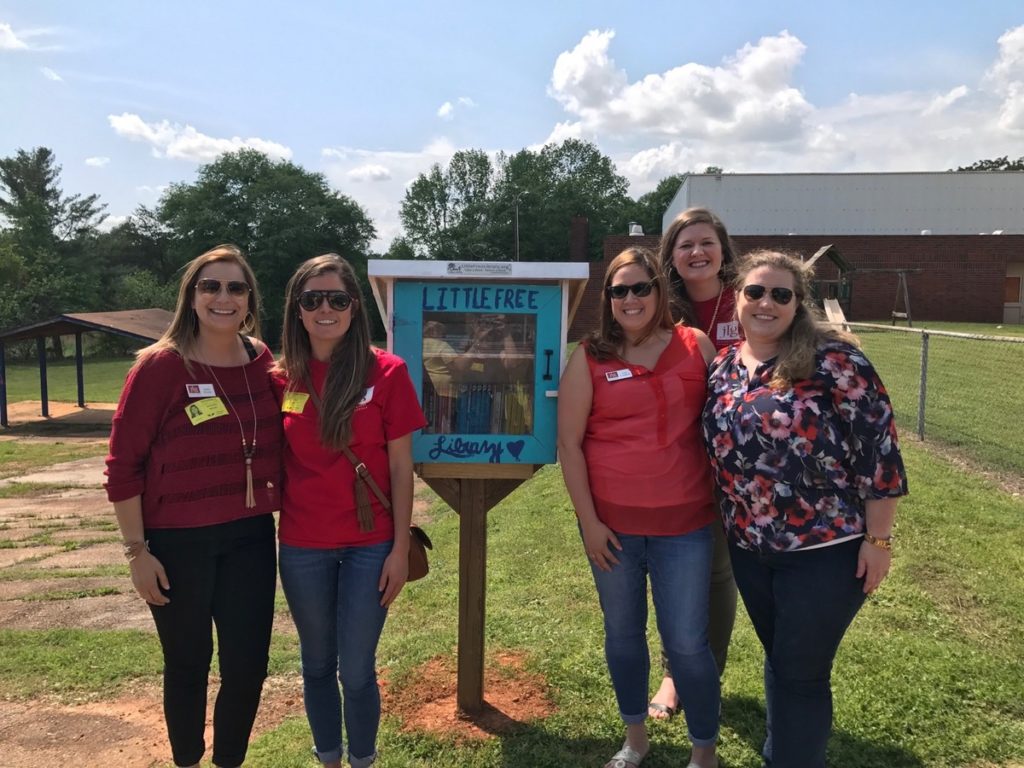 The Junior League of Greenville's Junior Volunteers program is our newest internal program and one that promotes voluntarism among youth in the community. The members of the Junior Volunteers committee partners with various local agencies, community centers and schools to match these youth volunteers with age-appropriate volunteer opportunities. The goal of Junior Volunteers is to teach young people the importance of volunteering in their community to better the lives of others as well as themselves.
JLG members that volunteer in the Junior Volunteers program visit the agencies several times throughout the year to assist the students serving the community with various volunteer activities and projects. Since the program's inception, the student volunteers have completed many projects, including the following:
Adopted a portion of the Swamp Rabbit Trail to maintain.
Worked alongside Trees Greenville to plant trees and complete a beautification project at Sterling School.
Created placements and birthday cards to be delivered to Meals on Wheels clients.
Participated in Hands on Greenville (HOG) Service Day.
Built Little Free Libraries in Multiple Locations and supplied books through Read Greenville.
Painted Sun Catchers for the Children's Hospital of Greenville.
Assembled No-Sew Blankets for the Salvation Army.
Made T-Shirt Ropes for the Humane Society.