(Remake of Baked Garlic Cheese Grits)
These grits scream Southern brunch! The original recipe called for Boursin garlic cheese, but you won't miss this flavor when you top these cheesy grits with garlicky wilted kale and warm shallot vinaigrette!
(Serves 8)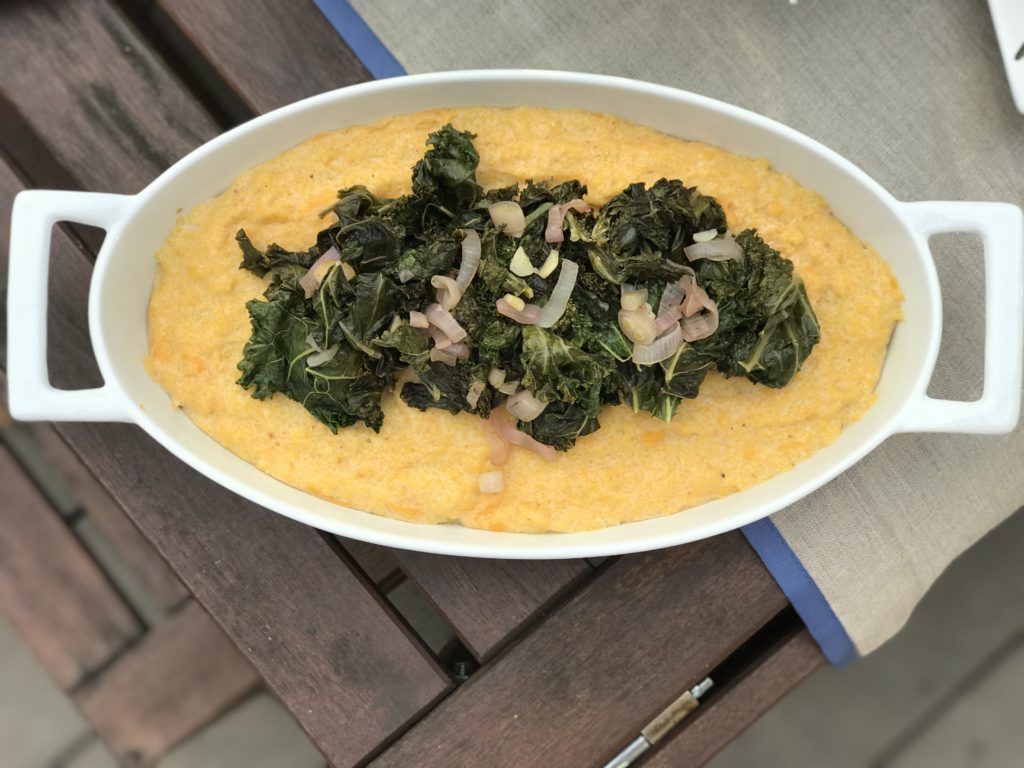 Ingredients
1 cup stone-ground grits
2 cups chicken stock
2 cups whole milk
1 teaspoon salt
2 tablespoons butter
¼ – ½ cup of your favorite pimiento cheese (I used Original Palmetto Cheese)
Recipe
Preheat oven to 200 degrees.
Add chicken stock, whole milk and salt to a pot and slowly bring to a low boil.
Add grits to your pot and whisk until well combined.
Reduce heat to low and simmer until liquid is fully absorbed.
Add butter and pimiento cheese to your grits and stir until well combined.
Transfer to a baking dish and keep it covered in a 200 degree oven until ready to serve.
Top with wilted kale and warm shallot vinaigrette before serving.