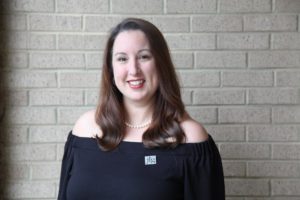 The Junior League of Greenville, Inc. was started on September 12, 1929 as Junior Charities by a group of 20 women in Greenville, South Carolina who shared a sincere desire to be of service to their community.  In 1947, we were approved to become a member of the Association of Junior Leagues International (AJLI) and officially became the Junior League of Greenville.  Our Mission is to develop the potential of all women, to improve the community through the effective action of trained volunteers and to promote voluntarism.  Our members are the heart of our organization and work tirelessly for the benefit of our community.
Since our inception, we have looked to the needs of our community and worked, through the effective action of trained volunteers, to help meet those needs. Throughout our history, we have contributed over $2.8 million, provided countless hours of volunteer service to the community and trained our members to be leaders in all aspects of their lives.
The Junior League of Greenville has also played an integral role in the founding of several other local organizations and agencies, including the Peace Center, Pendelton Place for Children and Families, The Children's Museum of the Upstate and Roper Mountain Science Center. Today, we have several signature projects of our own, including Home Run for Healthy Kids®, Kids in the Kitchen, Junior Volunteers and A Nearly New You. However, we continue to engage in conversations about the changing needs of our community and to explore potential ways we can help meet those needs to improve the lives of thoers.
Our theme for 2017-2018 will be "Celebrating our Legacy – Embracing our Future" and it is my earnest desire that, as we continue to celebrate our legacy in the Greenville Community and our many contributions since our founding almost ninety years ago, we will also meaningfully engage our members, as well as other community leaders and partners, in strategic conversations about the current challenges facing our community and how we can best work together with our community partners to meet those needs.
Please join us in making a positive impact on the Greenville community in one or more of the following ways:
Warmest regards,
Courtney Atkinson
2017-2018 President
Junior League of Greenville