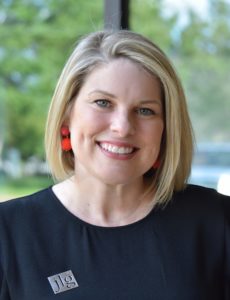 The Junior League of Greenville, Inc. was started on September 12, 1929 as Junior Charities by a group of 20 women in Greenville, South Carolina who shared a sincere desire to be of service to their community.  In 1947, we were approved to become a member of the Association of Junior Leagues International (AJLI) and officially became the Junior League of Greenville (JLG).  Our Mission is to develop the potential of all women, to improve the community through the effective action of trained volunteers and to promote voluntarism.  Our members are the heart of our organization and work tirelessly for the benefit of our community.
Since our inception, we have looked to the needs of our community and worked to help meet those needs. Throughout our history, we have contributed over $2.8 million, provided countless hours of volunteer service to the community and trained our members to be leaders in all aspects of their lives.
The Junior League of Greenville has also played an integral role in the founding of several other local organizations and agencies, including the Peace Center, Pendleton Place for Children and Families, The Children's Museum of the Upstate and Roper Mountain Science Center. Today, we have several signature projects of our own, including Home Run for Healthy Kids®, Kids in the Kitchen, Junior Volunteers and A Nearly New You. We remain committed to researching the changing needs of our community to exploring potential ways we can help meet those needs to improve the lives of others.
Our theme for 2018-2019 will be "Empowered Women Empower Women" which aligns perfectly with our newly adopted Focus Statement that reads: The Junior League of Greenville engages in initiatives that help women in our community overcome barriers, focusing on human trafficking and economic mobility.  It is my earnest desire to bring the JLG to the forefront of local issues that impact the lives of women and my hope that our nearly 1200 members will join me in these efforts.
Please join us in making a positive impact on the Greenville community in one or more of the following ways:
Warmest regards,
Amy Rogers
2018-2019 President
Junior League of Greenville