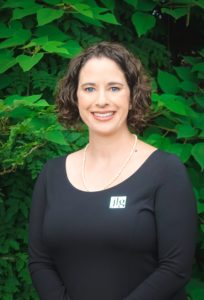 This is a challenging time in our country. Our lives have been impacted by the COVID-19 pandemic and many have been affected by inequity in our society. Navigating challenging times while continuing to train our Members and improve our community is not new to the Junior League of Greenville. 
In 1929, a group of twenty Greenville women came together to form the Junior Charities. This was right before the Great Depression but that did not stop our founders from creating an organization of women committed to the Mission of developing the potential of women, promoting voluntarism and improving the Greenville community through effective action and leadership of trained volunteers.
We joined the Association of Junior Leagues International (AJLI) in 1947 and officially became the Junior League of Greenville (JLG). AJLI has evolved into one of the oldest, largest and most effective women's volunteer organizations in the world, encompassing more than 125,000 women in over 290 Leagues in four countries. The JLG has grown to nearly 1,200 Members committed to upholding our Mission. 
The JLG has been instrumental in the development and advancement of many important Greenville organizations. Over our 91-year history, we have supported local organizations through donations and trained volunteers. The JLG has gifted over $3,000,000 to local area non-profits and contributed countless volunteer hours to the Greenville community.
We are proud to have hosted Home Run for Healthy Kids®, a free educational field trip that reached over 24,000 students and invested almost $215,000 to improve the community by teaching children to adopt healthy lifestyles over its 12-year run. Over the past few years, we narrowed our community impact strategy to focus on removing barriers to women, specifically related to human trafficking and economic mobility.
Our theme for the 2020-21 year is "20/20 Our Vision Is Clear." We have identified needs in the Greenville community to help women overcome barriers and have a clear path to achieving this goal. We are excited to plan and implement our new signature event, Empowered Women of Greenville. This inaugural event is intended to empower women by providing resources to those impacted by unemployment, human trafficking, addiction, abuse or other challenges.  
Please join us in making a positive impact on the Greenville community in one or more of the following ways:
Together we serve,
 Alissa Yeargin
2020-2021 President
Junior League of Greenville