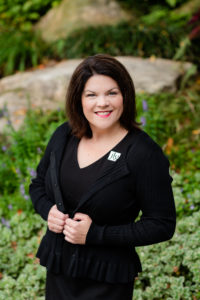 In 1929, a group of young women in Greenville, SC having an earnest desire to be of service to their community met to form a charity organization.  On September 12, 20 members were selected for membership in an organization to be known as the Junior Charities, today known as the Junior League of Greenville, Inc.
On September 12, 2019, the JLG will officially celebrate 90 years of developing the potential of women. 90 years of promoting voluntarism. And 90 years of improving the Greenville community!
From work in the Baby Kitchen Diet and Maternity Shelters, founding the Greenville Hearing Society and Pendleton Place, to crucial grant donations to Roper Mountain Science Center, the Peace Center and the Children's Museum of the Upstate, the Junior League of Greenville has played a key role in creating the philanthropic city we all are proud to call "home" today. With over $3,000,000 given to hundreds of area non-profits, along with countless volunteer hours contributed, the Junior League is Greenville's "go-to" organization for making things happen!
No entity grows and maintains 90 years of stability without evolving. Such is true for the Junior League of Greenville. Most recently, we narrowed our community impact strategy to focus on removing barriers to women, specifically related to human trafficking and economic mobility. As the planning and training has begun for our new Placements in these areas, the excitement over the potential we have to greatly impact our community is infectious!
I look forward to celebrating our 90th year with you, as well as diving deep into our new community impact focus areas, proving that the JLG is all about Community. 90 Years Strong!
Please join us in making a positive impact on the Greenville community in one or more of the following ways:
Sincerely,
Sarah Lynne Howie
2019-2020 President
Junior League of Greenville, Inc.