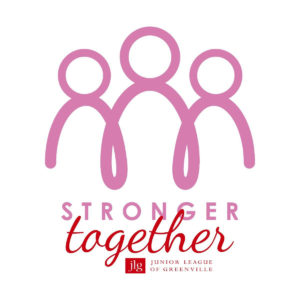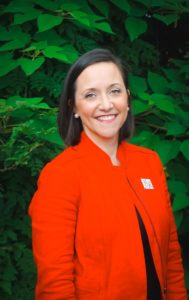 The Junior League of Greenville (JLG) has 92 years of community experience, yet the past year has been like nothing we have faced before. As we navigate our new normal, the JLG remains on track, drawing on our history and maintaining our focus on the community and our members.
Throughout our 92 years, JLG members have been at the forefront of some of our community's significant challenges and have funded innovative solutions to drive transformational change in Greenville.  The JLG has played an instrumental role in establishing some of the most impactful institutions in our community, including the Peace Center, Pendleton Place, Roper Mountain Science Center, and The Children's Museum of the Upstate.  Additionally, we have led and supported numerous others.
A JLG member has likely been an integral part of making countless Greenville institutions the successes they are today.  One of the things we do best is to prepare women to continually shape our community.  Our members' desire to be a catalyst for change while also rolling up our sleeves to enact the change makes the JLG special.
As we think about the challenges of the past year, our mission—to promote voluntarism, develop the potential of women, and improve the community through the effective action and leadership of trained volunteers—and focus—to engage in initiatives that help women in our community overcome barriers, focusing on human trafficking and economic mobility—are as relevant as ever.  The JLG drew on our robust history and rose to the challenges of the past year, quickly adapting and shifting to a predominantly virtual method of delivery to ensure we continued member trainings and meetings.  We implemented collection drives when we could not serve in person at our community partners—Pendleton Place, The Family Effect, Jasmine Road, and SWITCH—collecting office and school supplies, cleaning and laundry supplies, crafts, games and toys, feminine hygiene supplies, make-up and skin care supplies, toiletries, housewares, canned goods, and gently used professional clothing to provide to women served by these partners.  We identified two additional community partners—United Ministries and Julie Valentine Center—to support going forward.  In March 2021, we hosted our inaugural Empowered Women of Greenville event, providing gently used professional clothing and virtual training sessions covering career and job searches, financial literacy, beauty and wellness, and building community and friendship to 72 women who have been impacted by unemployment, human trafficking, addiction, abuse, or other challenges.
I am honored to serve as President, and we are planning a full and exciting 2021-2022 League year!  Not only are we impacting the community, but we are also impacting each other.  We help each other grow.  We provide a shoulder to lean on during tough times, and we share in each other's joys, hopes, and dreams.  The JLG empowers women to go forth and make important differences in the Greenville community.  That is the hidden talent of this organization and makes us different from any other.  We help each other reach our amazing potential and, in turn, do amazing things!  Although we will continue to face unexpected challenges, I know JLG members will rise to the occasion with ingenuity, compassion, resilience, and integrity.  We stand shoulder to shoulder and remain Stronger Together.
Agencies, community leaders, donors, and prospective members, I encourage you to learn more about the JLG and how we can partner with you.  Each of you is an important part of our future as we continue to strengthen Greenville by training leaders and serving the community.  Please join us in making a positive impact on the Greenville community in one of the following ways:
Together we serve,
Heath Beard