Over the last 90 years, the Junior League of Greenville awarded nearly 3 million dollars in grants and countless volunteer hours to local agencies.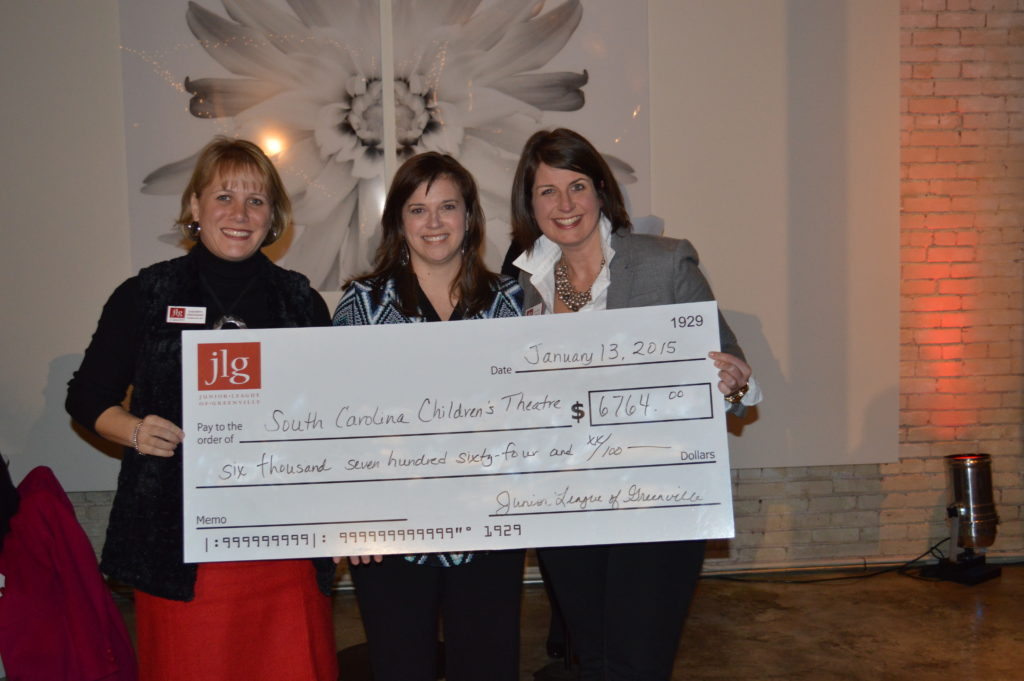 Some of our past Community Projects include:
Foothills Friends of the Zoo

Partnership for Families
Developmental Projects
The JLG's history reflects community partnerships that further our Mission to improve the Greenville community (e.g. Pendleton Place, The Children's Museum of the Upstate). The JLG has supported capital and/or developmental projects with large monetary commitments known as Developmental Grants, which have included buildings, new programs and large projects demonstrating potential significance to the community.
Some of our past Developmental Projects:
 Nicholtown Child and Family Collaborative

The Nicholtown Child and Family Collaborative aims to create a place-based, two-generation community center with wrap-around services in a high-needs area of Greenville known as Nicholtown, in the League's home neighborhood.  NCFC was established to provide services for the children and families of Nicholtown to improve child outcomes; provide parent training, education and employment; and build lasting community infrastructure. The Junior League of Greenville was an early partner of NCFC and has granted them a total of $80,504 since their inception. Grant funds have gone to support the development stages of the Nicholtown project, the hiring of a consultant and to fund a classroom and playground for the early head start program housed at NCFC.

South Carolina Children's Theatre

The South Carolina Children's Theatre, the largest year-round children's theatre in South Carolina, currently serves 43,419 adults and children each year, with The Peace Center and Second Stage performances, classes and outreach partnerships that bring performances to children in need. During the 2016-2017 League Year, the JLG voted to support the South Carolina Children's Theatre in its fundraising campaign for a new facility. The JLG has awarded the SC Children's Theatre $100,000, to be distributed over three years. The new facility will include a main theatre, a second stage, multiple classrooms, lobby and public plaza. In connection with our grant, the JLG will receive naming rights for one of the classrooms to be housed in the new facility.