The Junior League of Greenville, Inc. (JLG) has positively impacted the Greenville community since its inception in 1929. We have been an integral part in contributing to the beginnings of several agencies over the past 80+ years, including the Peace Center for the Performing Arts, Pendleton Place for Children and Families, The Children's Museum of the Upstate and the Warehouse Theatre. We also have our annual Home Run for Healthy Kids® event, as well as, three internal programs that work with various agencies each year to improve the lives of the women and children that they assist: A Nearly New You, Junior Volunteers and Kids in the Kitchen.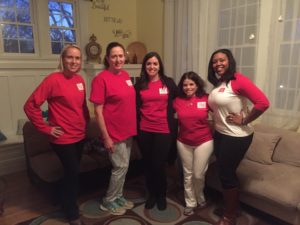 A Nearly New You is an internal program comprised of JLG volunteers making a visible, concrete impact on our community as it specifically serves women and children in need. A Nearly New You partners with the Nearly New Shop and various non-profit agencies to equip, educate, and empower the women and children of our community. Learn more about the Junior League of Greenville's A Nearly New You program.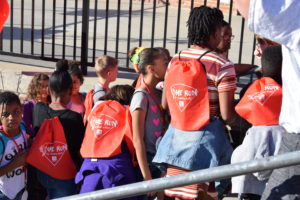 Home Run for Healthy Kids® was created by the Junior League of Greenville in 2008 and is a free two-day field trip open to Greenville County School 4th graders. Each year the JLG partners with 15+ agencies to provide education to more than 2,000 local children from Title I schools on health, nutrition, and safety.  Learn more about the Junior League of Greenville's Home Run for Healthy Kids® event.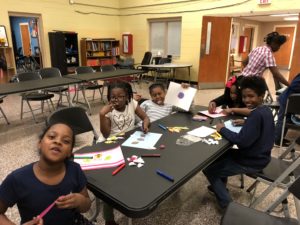 Junior Volunteers is our newest internal program and one in which the Junior League of Greenville promotes voluntarism among youth in the community. We have partnered with various local agencies, community centers and schools to match these youth volunteers with age-appropriate volunteer opportunities. Learn more about the Junior League of Greenville's Junior Volunteers program.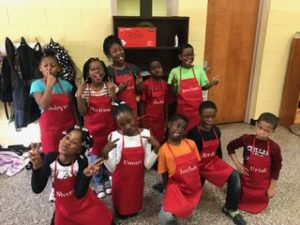 The Kids in the Kitchen program utilizes our volunteers to educate children on how to prepare and cook healthy meals. The program also encourages the kids to incorporate healthy cooking practices into their current diet and provides opportunities for them to learn, grow and explore through foods from diverse cultures. During the 7 month program, the KitK committee members work with the children to expand their fruit and vegetable preferences, attitudes towards cooking, and confidence in following a recipe by teaching the kids how to prepare meals such as Cuban Beans, Potato Pancakes, Vegetable Paella, Ethiopian Lentils, Minestrone and a Japanese Rice Bowl. Learn more about the Junior League's Kids in the Kitchen.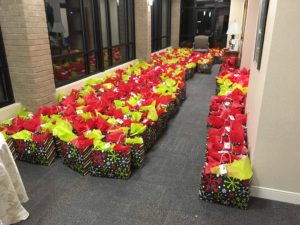 Each December, the JLG Sustainers lead a special project to bring Christmas cheer and encouragement to cancer patients in the Greenville Community. Sustainers gather at the end of November to assemble and deliver the bags to patients in the area. The bags contain fun holiday items like jingle bells, reindeer ears, scarves, candy-filled tumblers and word searches, along with personal care items. Thanks to the donations and time of Sustainers and other League members, JLG was able to deliver more than 300 bags this holiday season! Learn more about our Sustainer bag project
If your nonprofit agency is interested in working with one of our three internal programs or our Home Run for Healthy Kids® event, please email the Community VP.