If you are moving to the Greenville area and are interested in transferring your League membership to the Junior League of Greenville, we would love you to join us!
5 Easy Steps to Transfer into the JLG
Notify your CURRENT Junior League of your desire to transfer. The procedure varies by League so check your current League's website, your membership directory, or contact the Corresponding Secretary for guidance.
Your current League will then notify the Junior League of Greenville of your intent to transfer.
Once we are notified of your intent, we will mail you a welcome letter and a Transferring Member packet.
Just submit the completed forms and your transfer fee according to the instructions in the packet.
Once we receive your forms and transfer fee, you will be added to the JLG roster and the Transfer Coordinator will contact you. Please keep in mind that this process can take up to three weeks, depending upon when your forms are received.
If you are due a refund from your previous League, please work with them to arrange for the refund. Each League is independent and there is no way to transfer funds between Leagues.
If you have any further questions, please contact our Corresponding Secretary.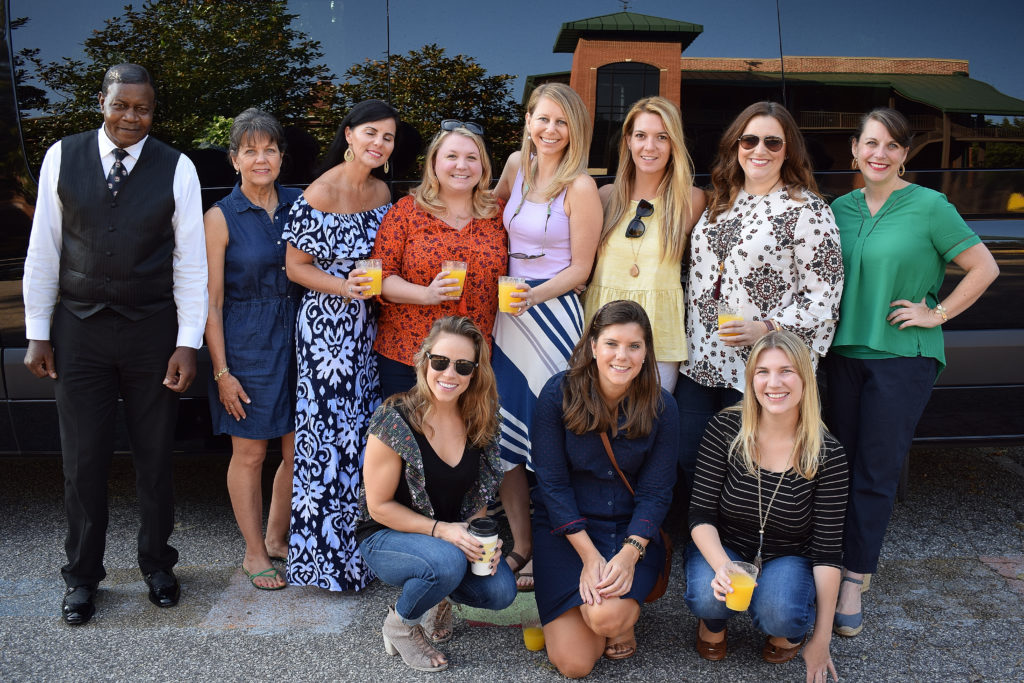 Our Transfers have monthly activities to show them around Greenville. This past fall, the Transfer Members did a bus tour of Greenville.