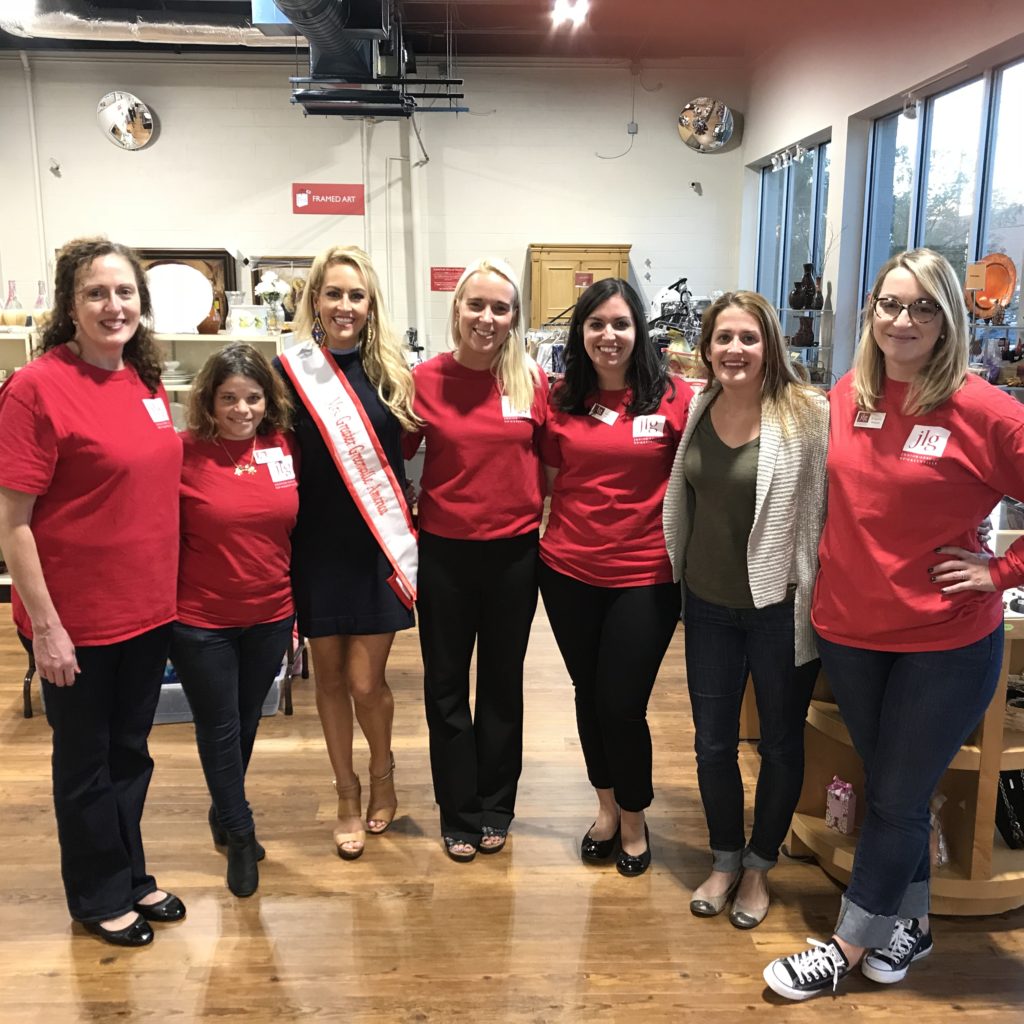 The Junior League of Greenville's A Nearly New You (ANNY) program is comprised of JLG volunteers making a visible, concrete impact on our community as it specifically serves women and children in need. This program partners with various non-profit agencies to provide the greatest impact at a personal level. The purpose of ANNY is three-fold: equipping, educating, and empowering the women and children of our community.
Equipping – There are women and children served by various agencies throughout the Greenville community who are in need of everyday items like clothing, household items, and even school supplies. ANNY utilizes the Junior League of Greenville's Nearly New Shop and solicits appropriate corporate sponsorships and community donations to meet the needs of the participants in these agencies.
Educating – Many women are in need of basic skills necessary for job placement. ANNY is willing to enlist the volunteered time of experts in the areas of writing resumes, basic personal accounting, and image consulting to provide the education needed for personal development.
Empowering – Often times these women and children lack the personal empowerment and self-esteem that is necessary to be successful. ANNY has participated in activities designed to build one's self-image and has also used motivational speakers to teach leadership skills and to provide the boost needed for personal empowerment
Special thanks to Clemson Eye for making A Nearly New You a recipient of their Fall 2018 VIP night!