Home Run for Healthy Kids®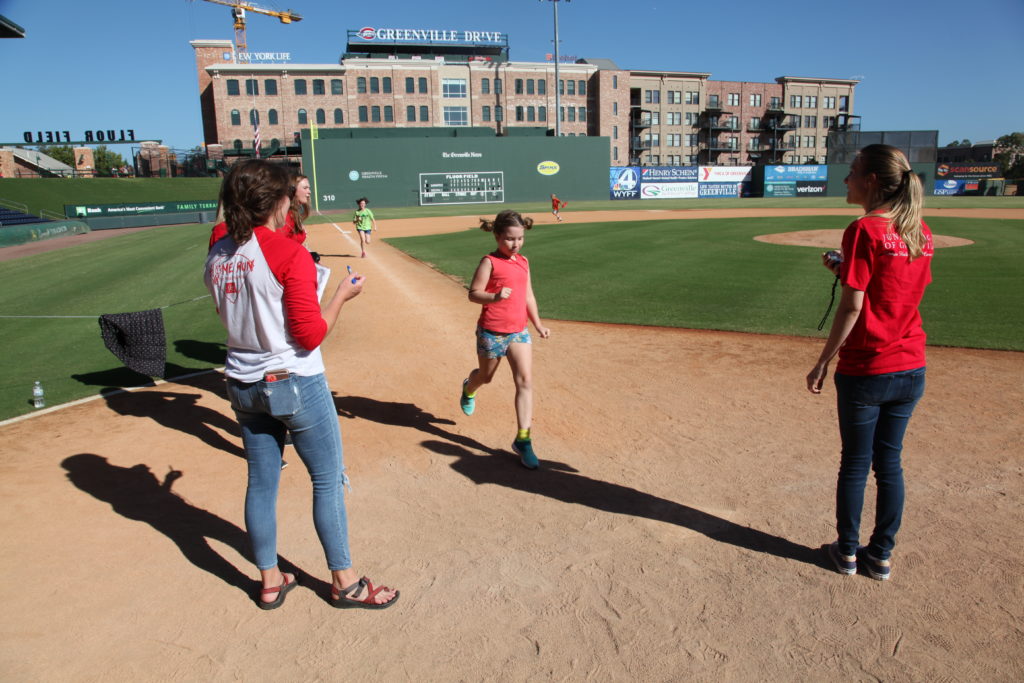 Home Run for Healthy Kids® will be held on October 24th and 25th, 2019 at Fluor Field.
In October of 2018, the Junior League of Greenville (JLG) celebrated its 11th Annual Home Run for Healthy Kids® event at Fluor Field, the baseball stadium of our Minor League Baseball team, the Greenville Drive. Approximately 2,000 Greenville County school children in 4th grade participated in this free, educational field trip at Fluor Field. In the past eleven years, the JLG has partnered with Greenville County Schools to reach over 24,200 students and invested almost $215,000 with the goal of improving the community by teaching children to adopt healthier lifestyles.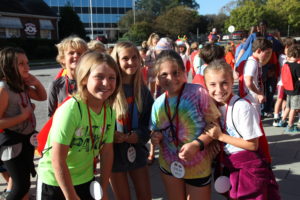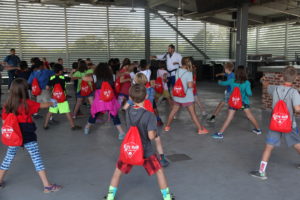 The JLG started this event after research showed staggering statistics for obesity, accidental injuries, and unhealthy youth in South Carolina. Home Run for Healthy Kids® is designed to engage students to practice healthy lifestyles and to ensure students receive the support they need to grow up safe, happy, healthy, and thriving. This is accomplished through hands-on learning activities, giveaways, and educational information sessions.
In addition to planning and administering Home Run for Healthy Kids®, the JLG provides the funds needed for the event, including transportation to and from Fluor Field. This is a free field trip to all children who attend and invitations to the event focus on Title One schools. Schools are accepted on a first-come, first-served basis.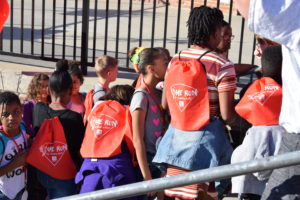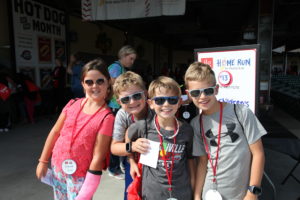 The planning for this event begins each summer, when the JLG solidifies partnerships with 15 or more community agencies and businesses to serve as station partners at the event. Each of these station partners provides a fun, interactive activity or presentation that engages all of the children. The JLG's Home Run for Healthy Kids® Committee coordinates, organizes, and directs the entire event with assistance from over 100 JLG volunteers during the event. The Greenville Drive provides the biggest in-kind sponsorship by serving as the Venue Sponsor.
This JLG event is an excellent opportunity to impact the lives of children in the Greenville community.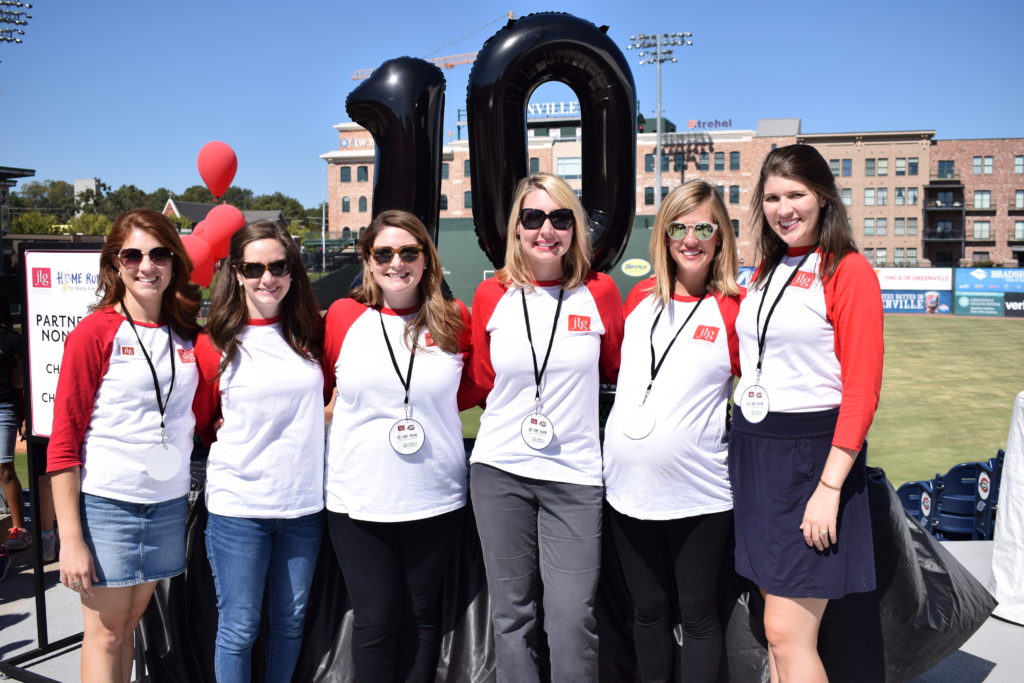 Please contact the 2019-2020 HRHK Chair, Carmen Putnam, if you have any questions for the 2019 Home Run for Healthy Kids® event!