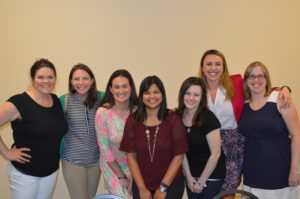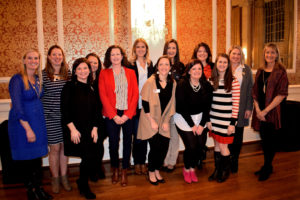 Thank you for your interest in joining the JLG! Since 1929, we have been making significant impacts in the lives of our members as well as those in the community. Each year we have new members join our organization and expand the work we are doing. Below you will find information about joining the JLG.
Who Can Join?
To join the Junior League of Greenville, you must be:
A woman at least 21 years of age
A resident of the Greater Greenville area
What Can I Expect?
During your first year of membership in the JLG, you will be considered a Provisional Member. As a Provisional Member, you will learn about the League and our impact in the community through volunteering, attending League meetings, and participating in social events with other members. Your Provisional year begins in June and ends in May. During this time, we estimate that you will spend approximately 40-50 hours completing your Provisional requirements. This will include attending two to three events per month.
Upon successful completion of your Provisional year, you will become an Active member of the Junior League of Greenville! The League asks that you commit to being an Active member for a minimum of five years, though we encourage you to stay active longer!
Next Steps 
Learn more about the Junior League of Greenville
Join us at one of our roundtable discussion events! At this one hour event, you will have an opportunity to speak with current and future JLG leadership to learn more about us and to ask any questions you may have. There will be two roundtable events and we invite you to attend one of them on either May 7th at 5:30 pm or May 10th at noon. Click here to register.
Complete the Interest Form 
Can't join us for a roundatble event? Please complete this Interest Form. A member of the recruitment team will reach out to you!
Who Can I Contact?
If you have any questions about Membership, or joining The Junior League of Greenville, please feel free to reach out to Jessica Sharp.