Shortcut Sweet Potato Drop Biscuits
(Remake of Sweet Potato Drop Biscuits)
Shorten your shopping list and your time in the kitchen by swapping several ingredients from the original recipe for Bisquick! Also, who has a biscuit cutter in their kitchen these days? To keep it simple, make these into mini drop biscuits. They will be equally delicious, and there will be less fuss than rolling out your dough! And since they are mini, no one can judge you for having more than one!
(Makes 2 Dozen Biscuits)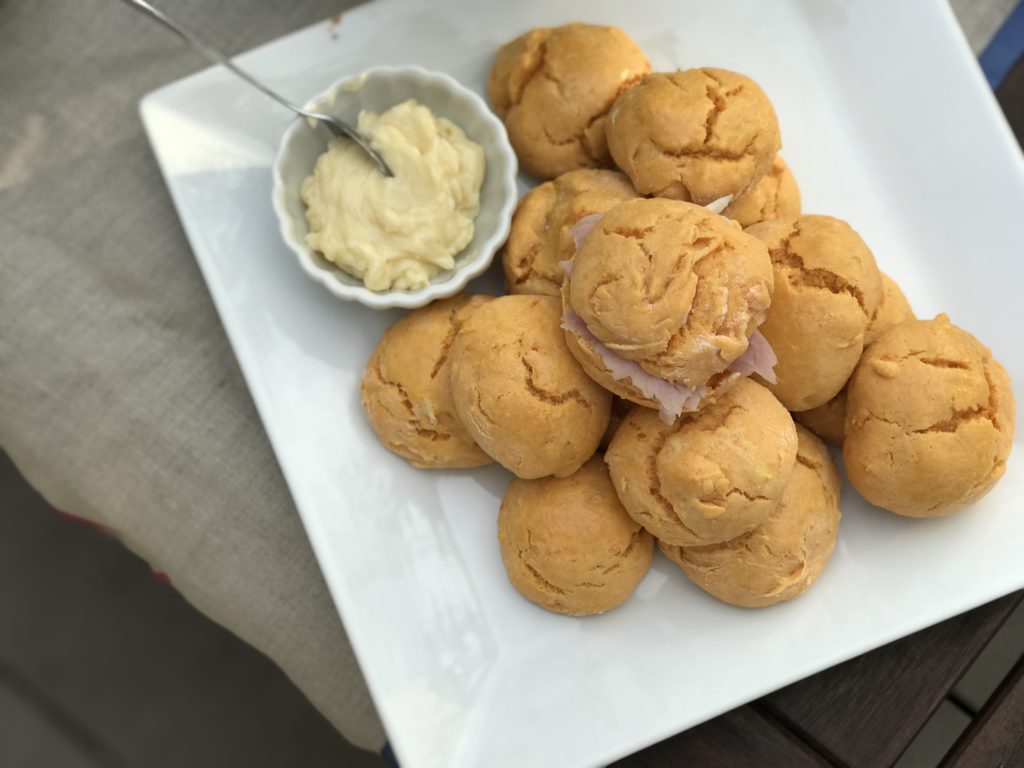 Ingredients
3 medium sweet potatoes
4 cups Bisquick
1 stick butter at room temperature
½ cup sugar
1 teaspoon salt
1 egg
Recipe
Preheat oven to 350 degrees
Bake or microwave sweet potatoes until tender.
Let cool until you can safely handle them.
In a mixer, add the sweet potatoes, butter, sugar and salt. Mix until smooth and well blended.
Slowly add the Bisquick to your mixer, one cup at a time. You may need more or less Bisquick depending on the size of your potatoes. The dough will still be slightly sticky when it's ready.
Slightly flour the top of your dough and flour your hands. Then, begin pinching off dough and rolling it into a ball.
Add each biscuit to a parchment-lined baking sheet.
Whisk egg in bowl, and brush each biscuit with egg wash.Sprinkle each biscuit with a pinch of salt.
Bake for 13-15 minutes until gold brown.